Australian Police Clearances
Australian Federal Police checks can now be applied for online. Please refer to https://afpnationalpolicechecks.converga.com.au/. Further details and explanatory notes can be found at https://www.afp.gov.au/what-we-do/services/criminal-records/national-police-checks.When applying, at section 2.3 of the online form under 'Purpose Type' select Commonwealth Employment/Purpose'. This will open another drop down box. In the new box use Code33 for police clearances for immigration/citizenship.
**Please ensure your legal name is entered as shown on your current passport. You must also include all other names by which you are known or have previously been known (such as your maiden name, aliases, anglicised names). List all names in the National Police Check Application Form, matching the order and format of the name in your passport.
Please note:
Police certificates are valid for 12 months from the issue date.
DHA do not accept state- or territory-issued Australian police certificates.
Fingerprints are not needed for Australian police checks.
Step1: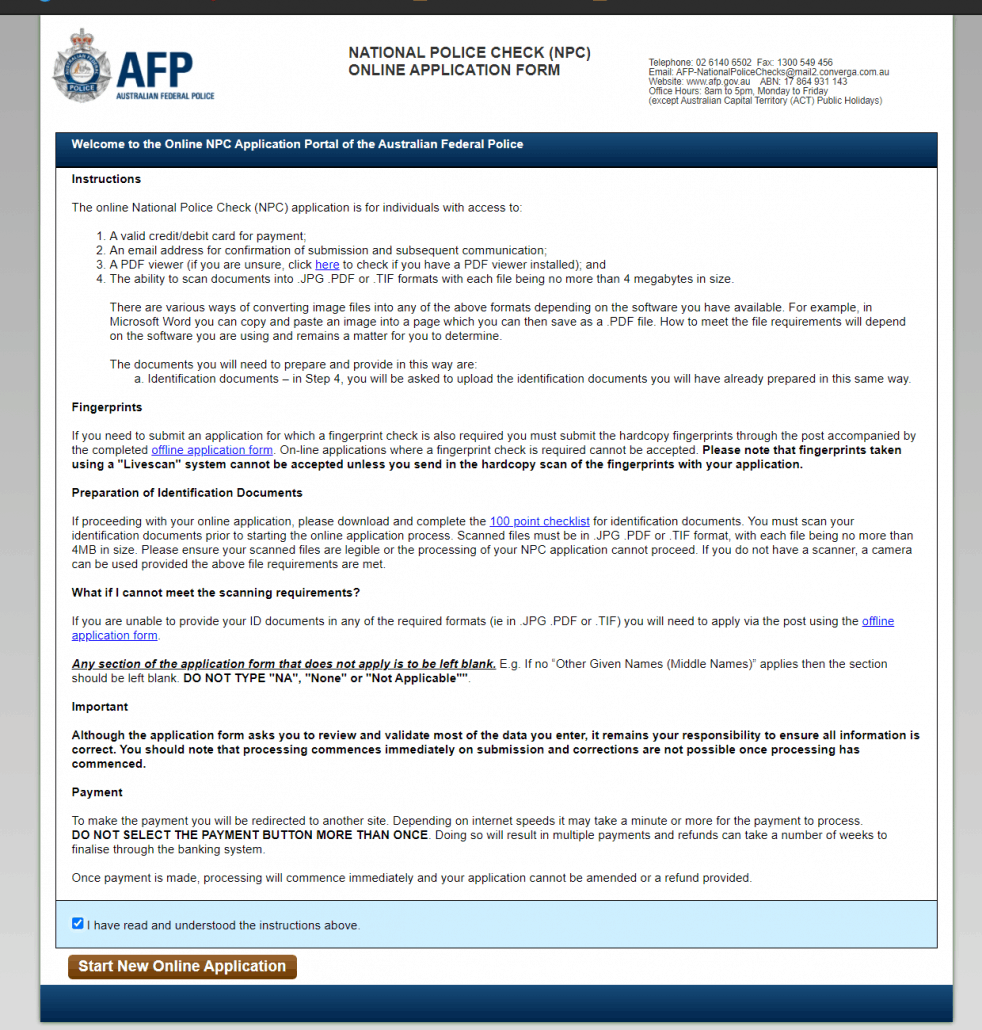 Step2: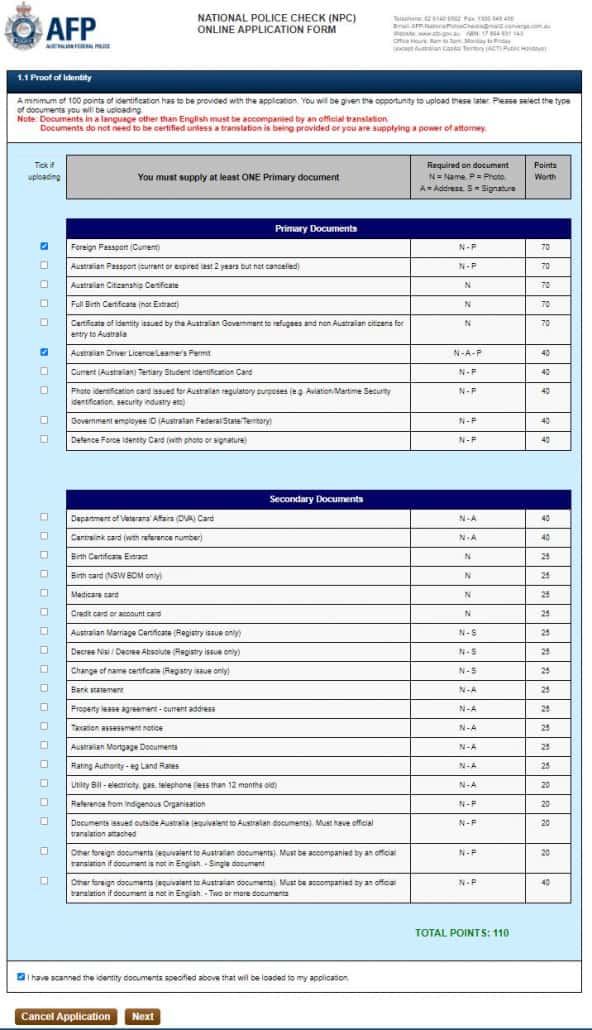 Step 3: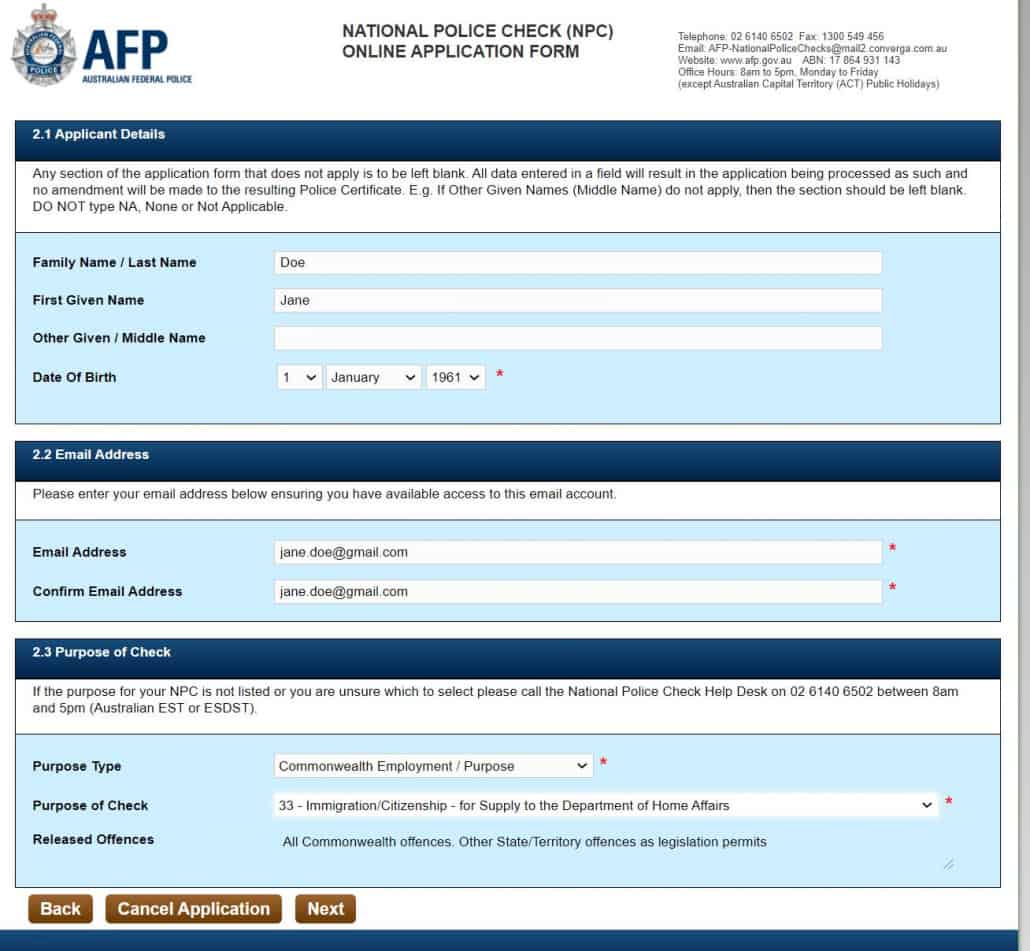 Step 4: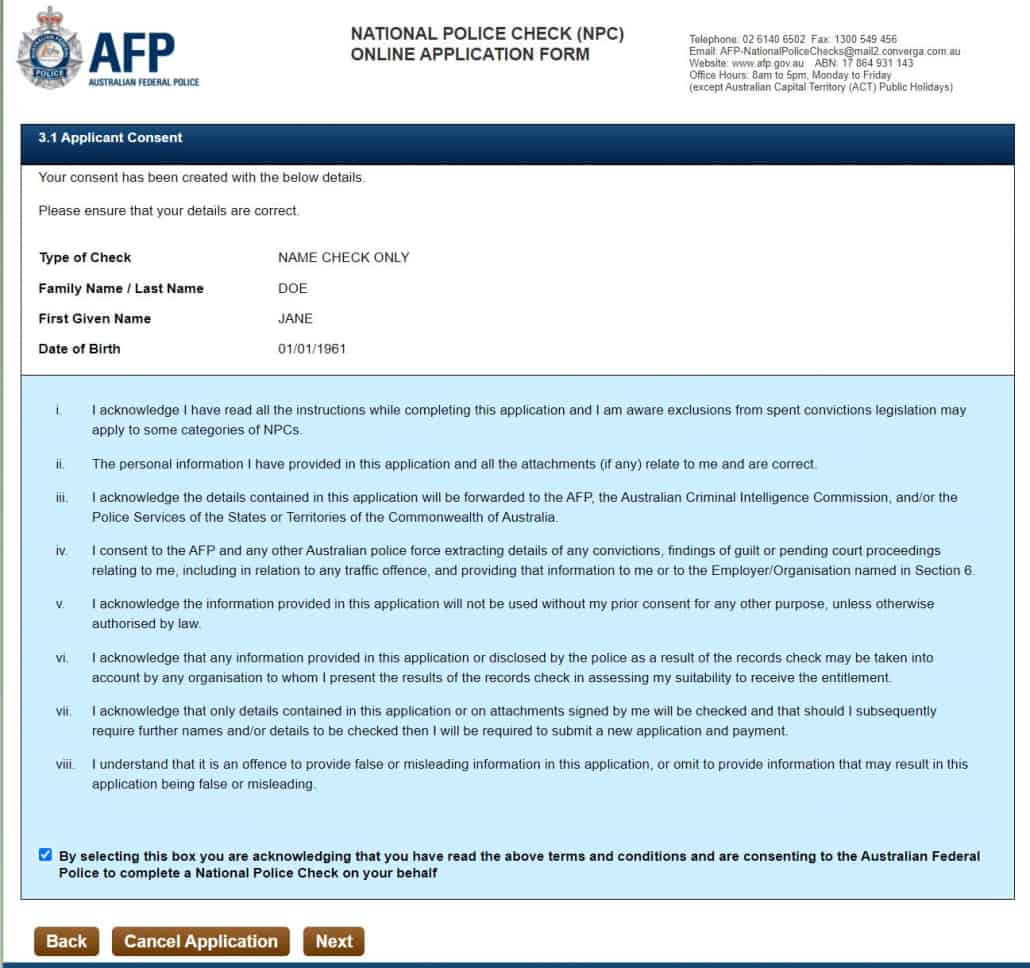 Step5: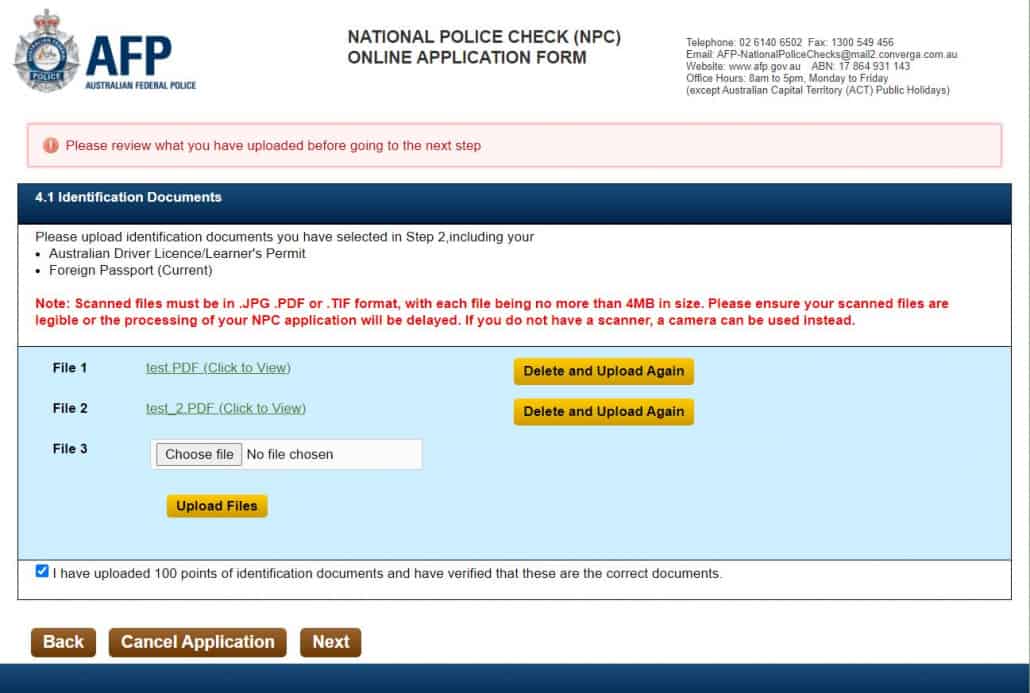 Step 6: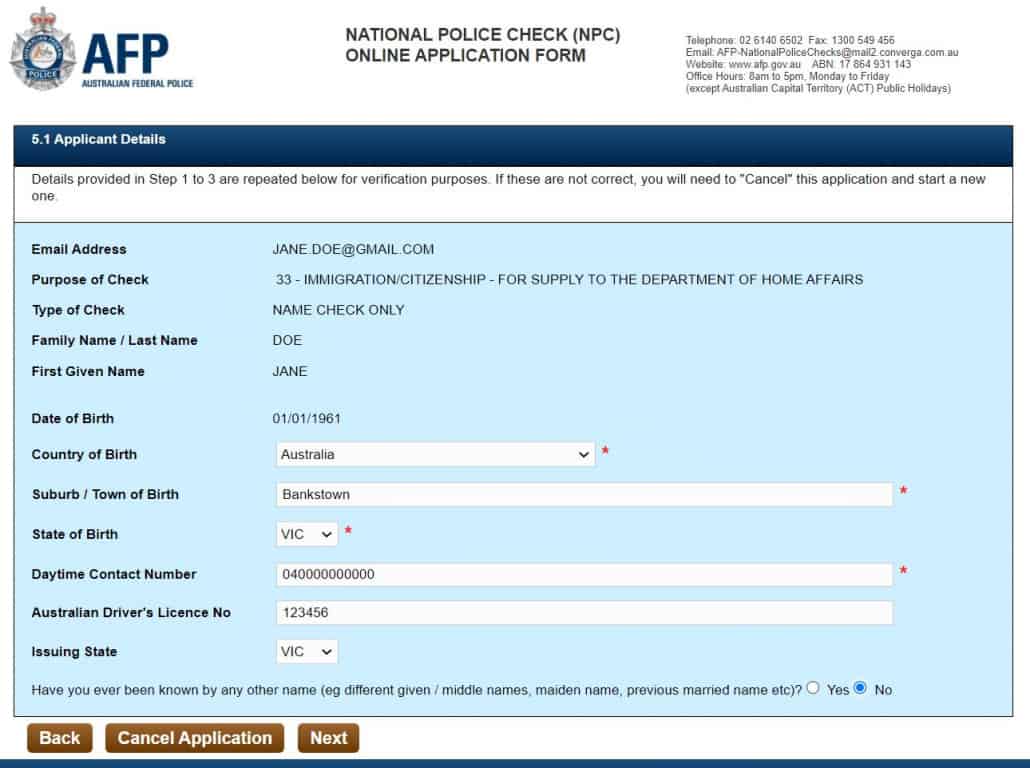 Step 7: 
Step 8: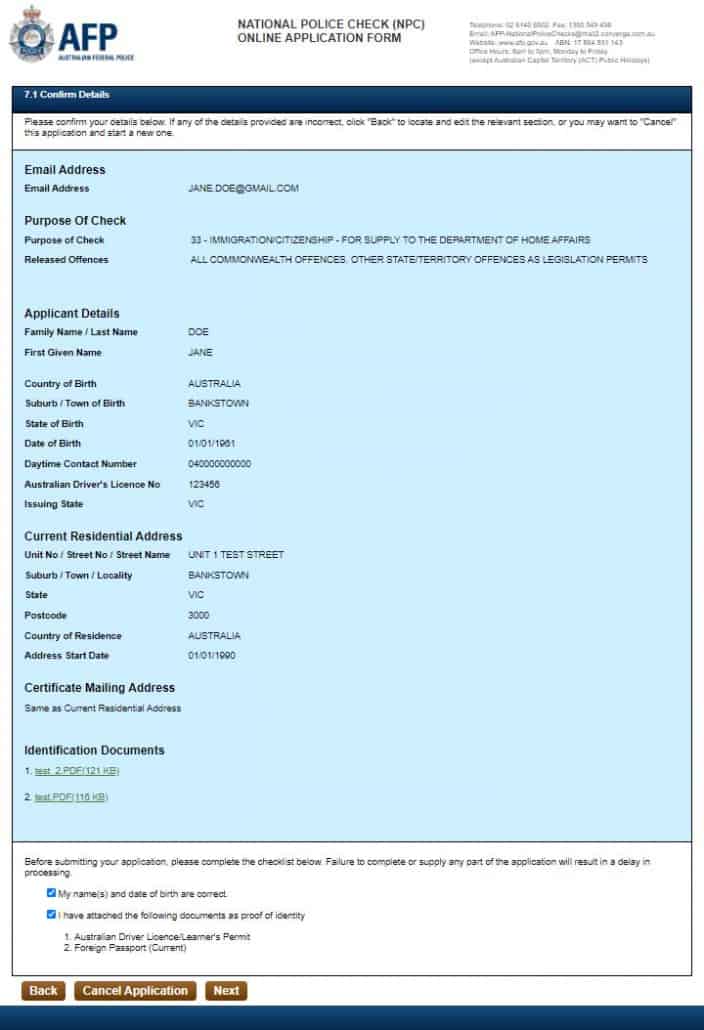 Step 9: