US IMMIGRATION SERVICES
Book a consultation to discuss your visa options with regulated consultants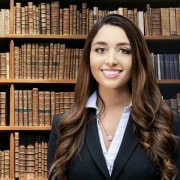 Tina Ghomashchian
Tina Ghomashchian is a U.S. immigration lawyer.
Tina manages her boutique law firm that is headquartered in New York with satellite offices in Los Angeles, D.C., Texas and Florida. Tina's primary focus areas are: employment and business immigration.
Tina is originally from the United Kingdom where she graduated from one of the U.K.'s top law schools – Dundee University Law school. Upon graduation Tina immigrated to the United States where she worked in the fields of civil litigation and immigration before starting her Law firm. Tina has a passion for humanitarian work and wants to incorporate her passion into her law firm through helping immigrants achieve legal status at affordable costs.
Tina has been featured in several media outlets internationally including: Iran TV network, Itv, top-attorneys. Tina is also a member of the American Immigration Lawyers Association and New York Bar Association
If you would like to discuss your US immigration matter or have questions on the above please book a consultation here.
Please note immigrant visas to the United States are processed for citizens and residents of Australia only at the U.S. Consulate in Sydney. We can represent and assist you in applying for the visa. Please book a time here to determine your eligibility.