Migration Lawyer Melbourne
LAWYERS*: Unlike most migration agencies, we have Australian lawyers who specialise in immigration law on staff which we believe allows us to provide a superior service.  Immigration law is a highly specialised area of the law and even lawyers in law firms and QCs who hold full practising certificates are not allowed to advise on it, with some limited exceptions, unless they become registered migration agents and so submit to the regulation of the Migration Agents Registration Authority.  All of our advisers are registered migration agents, but many of them are not lawyers.  Because we are regulated by the MARA, most of our Australian lawyers do not also hold practising certificates from the legal regulator, and we have chosen not to structure ourselves as an immigration law firm, so even when you are dealing with one of our lawyers, a solicitor-client relationship will not arise, as we will explain to you in detail when you engage us.  Choosing not to be a migration law firm allows us to keep our costs down so that we charge substantially less for the same work than most migration law firms would. If your case does go to court, we can call on our networks of external lawyers to provide seamless representation.
VisaEnvoy is a full service Australian Immigration and visa agency, our firm advises a range of institutions including individuals, public and private companies, universities, not-for profit organizations, as well as other migration firms.
Our team are experts in all aspects of Australian immigration and citizenship applications.
The strength of VisaEnvoy is our in-depth knowledge of how immigration law works and how immigration policy is implemented and the impact it has on visa and migration matters.
We are a leading Australian immigration firm with a reputation for providing thoughtful, innovative and strategic advice and services.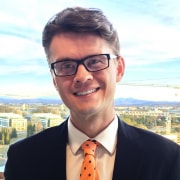 Ben Watt
Bachelor of Laws (James Cook University), Admitted before Supreme Court of Queensland (2013)- GDLP (QUT)
Lawyer (not practicing)
During Ben's study he gained industry experience interning with Ergon Energy and with a Brisbane law firm before deciding to pursue a career in migration law.
While working for a migration agency in Townsville, Ben undertook the Graduate Certificate of Australian Migration Law and Practice through Australian National University and was registered as a Migration Agent in March 2015. Having worked in the migration services industry since July 2012, most recently as a senior migration solicitor in a Canberra law firm, Ben has successfully prepared and lodged hundreds of successful visa and skills assessment applications.  He possesses extensive experience representing clients at the Administrative Appeals Tribunal and has experience with character cancellation cases and detention matters. He has assisted numerous overseas companies and start-ups in obtaining Overseas Business Sponsorship status. Book a time with Ben Watt here.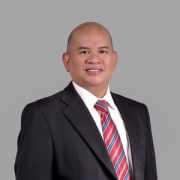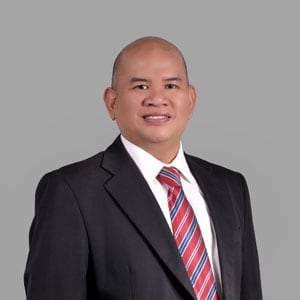 Allan Miranda
Solicitor- admitted in the Supreme Court of Victoria (2009)
Allan Miranda is a Senior Migration Lawyer at VisaEnvoy. He was practising lawyer and Certified Public Accountant in the Philippines prior to his migration in Australia. Upon arrival here, he studied Bridging Program Law at the University of Melbourne.
He later took a Graduate Diploma in Legal Practice at Leo Cussen Institute and was admitted to the legal practice in the Supreme Court of Victoria in August 2009.
He has been involved in migration since 2008. He is specialised in Business visas, 188, 888 and 132 visas as well as all types of skilled, the Global Talent visa and employer sponsored visas. Book a time with Allan here.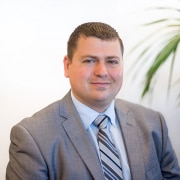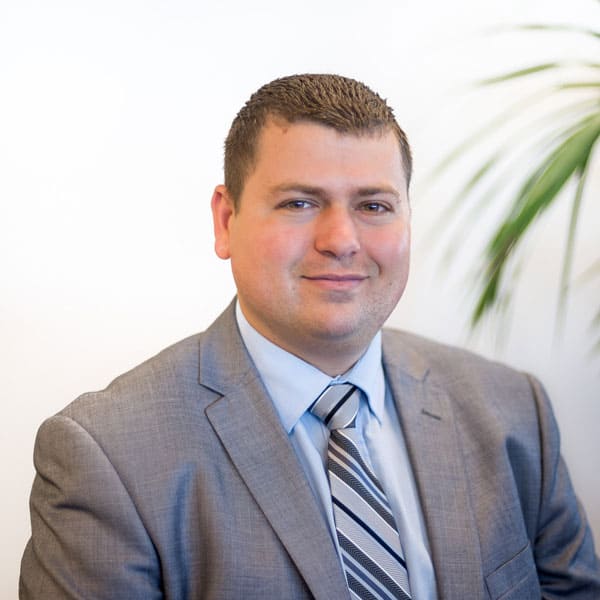 Daniel Bellissimo
Juris Doctor- Lawyer (no practicing certificate)- Registered Migration Agent (1800044)
Daniel Bellissimo is an experienced migration agent who completed a Juris Doctor degree from the University of Windsor Ontario and a Bachelor of Arts (Honours) degree from Carleton University in Canada. Since migrating to Australia, Daniel completed bridging courses at Monash University, a Graduate Diploma of Legal Practice at the College of Law and was admitted as a practising lawyer in November 2016 to 2021. Since then, Daniel has been gaining experience, predominantly focused on the area of Australian migration law, including with complex skilled, employer, family and business visa applications, visa refusals and cancellations. Daniel offers a unique and insightful understanding of immigration law as well as the opportunities and challenges of the migration system. With a philosophy of providing high- quality, reliable advice and always acting with honesty and integrity, Daniel enjoys working with clients to help them achieve a positive outcome. Daniel is based in Brisbane and you can book a video call with him here.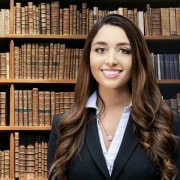 Tina Ghomashchian
Tina Ghomashchian is a U.S. immigration lawyer.
Tina manages her boutique law firm that is headquartered in New York with satellite offices in Los Angeles, D.C., Texas and Florida. Tina's primary focus areas are: employment and business immigration.
Tina is originally from the United Kingdom where she graduated from one of the U.K.'s top law schools – Dundee University Law school. Upon graduation Tina immigrated to the United States where she worked in the fields of civil litigation and immigration before starting her Law firm. Tina has a passion for humanitarian work and wants to incorporate her passion into her law firm through helping immigrants achieve legal status at affordable costs.
Tina has been featured in several media outlets internationally including: Iran TV network, Itv, top-attorneys. Tina is also a member of the American Immigration Lawyers Association and New York Bar Association
If you would like to discuss your US immigration matter or have questions on the above please book a consultation here.
An immigration agency with experienced consultants who provide advice in relation to all aspects of your Visa, Migration and review applications.
We are a boutique migration consultation firm recognised as one of the most ethical and honest immigration practices, in Melbourne, Australia. Our staff (Immigration Lawyers and Registered Migration Agents) are qualified and registered with the Migration Agents Registration Authority. Our migration lawyers provide specialist advice on all aspects of immigration  and visas to Australia for both individual and corporate clients, supporting applicants to enter or remain in Australia and also businesses to source their workforce. We are able to assist with the following visa types:
Migration Lawyers Melbourne
The best way for you to ensure the success of your visa application is to discuss your immigration matters with our expert and registered migration lawyer (immigration lawyer) in our office in Melbourne.
VisaEnvoy Australia are the leading Immigration Lawyers and registered migration agents, providing accurate and up to date immigration advice for all of your Australian visa and migration queries. Our Registered Immigration Agents will consult and advise the most suitable visa options for you, to achieve your goals in Australia.
We currently offer face to face or phone consultations in our Melbourne office.
We also offer phone and Skype consultations to clients who are unable to come into our office for a face-to-face consultation.
What we guarantee:
We will discuss all possible visa options available to you.
We have solid knowledge and information on Migration law
Experienced, your case will be looked at by our agents and we will advise your best options
We have indemnity insurance
Are covered by Public Liability Insurance
We will offer honest advice regarding your success rate.
We will provide you with a written statement of services including DHA and VisaEnvoy professional fees.
We will always work in your best interest and protect your privacy.
Comply with Registered Migration Agents Code of Conduct.
Immigration Lawyers in Melbourne