Global Talent Visa- Independent program (GTI)
The Global Talent Visa-Independent Program (GTI) is designed to provide a streamlined and priority visa pathway for highly skilled and talented individuals to migrate to Australia permanently.  The government aims to attract talented individuals from across the world who are the top of their field of industries in so-called "target sectors".
Global Talent Independent program
Places in the GTI program will be tripled to 15,000.
Global Business and Talent Attraction Taskforce
A new whole-of-government Global Business and Talent Attraction Taskforce will be established to attract international businesses and exceptional talent to Australia, to support the post- COVID recovery and boost local jobs. This initiative builds on the existing Global Talent Initiative.
What is the GTI (Global Talent visa) program?
The Department works with Australian universities, industry bodies, state, and territory government to attract highly skilled and talented individuals. There are Global Talent Officers in major cities such as London, Shanghai, Singapore, Berlin and Washington DC.  These officers work with key industries to invite individuals to apply for the GTI program.
The Department is looking for individuals who are skilled in one of the seven target sectors and are able to earn a salary that meets the fair work high-income threshold or be a high a performing recent PhD, Masters or Honours graduate.
Access to the program is via referral from either the Global Talent Officers or by a nominator.
Target sectors
Resources

Agri-food and AgTech

Energy

Health Industries

Defence, Advanced Manufacturing and Space

Circular Economy

DigiTech

Infrastructure and Tourism

Financial Services and FinTech

Education
Read more about the target sectors and in detail at the end of this page.
Expected salary threshold
The high-income threshold is adjusted every financial year, and it is the amount set by Fair Work Australia. This year, the threshold is at $167,500.
The Department will assess the applicant's ability to earn the threshold through:
The applicant's current salary
Job offer outlining the salary
Recent PhD or Masters graduates in the target sectors.
For more information see  Fair Work High Income Threshold
Benefits of the GTI Program
The benefits of the GTI Program include:
Priority processing
No age limit to apply
How to apply?
To apply you must:
Apply to receive a unique identifier issued by the Global Talent Officers; and
Secure a nominator; and
If successful with these two steps, apply for the visa.
Highly skilled professionals referred to the Department may be invited to apply for a Distinguished Talent visa (subclass 124 or subclass 858).
Use our Global Talent assessment form:
to refer a highly skilled individual at the top of their field to the Global Talent Independent program (to receive a global talent unique identifier), or
to lodge a Distinguished Talent visa application through the Global Talent Independent program (you will need a global talent unique identifier)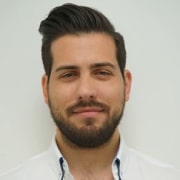 Victor Organero
Juris Doctor (Monash University), Graduate Certificte in Migration Law and Practice (VU), Bachelor of International Studies (VU)
Admitted before the Supreme Court of Victoria (2023)
If you would like to discuss your Distinguished Talent / Global Talent visa eligibility send an email to [email protected] or book a time here.