Covid-19 And Online Study Outside Australia For Student Visa Holders
Please note that where a covid concession has allowed a student to count overseas online study towards
meeting the Australian Study Requirement, this can also count towards obtaining 5 points for 2 years of
study in Australia.
However, it CANNOT count towards obtaining 5 extra points for REGIONAL STUDY of 2 years as that
regulation requires you living in the regional area and there is no concession
—–
In the effort of containing Covid19 pandemic, Australian Government has placed restrictions on travelling to Australia since March 2020. This has severely affected thousands of international students who are stuck outside Australia. This raises a great concern among students, as whether they can meet the Australian Study Requirement if they study online offshore.
Related:
The factor that attracts many students to come and study in Australia is the pathway to apply for Temporary Graduate Visa (subclass 485) after completing their courses. This visa allows students to live in Australia for a period up to 4 years (or 5 years for Hongkong citizens) to work and earn more experience onshore. Students usually use this period of time to increase their points (for General Skilled Migration) and ultimately achieve their PR's goals.
One of the requirements of the Temporary Graduate Visa (subclass 485) is that the applicants meet the Australian Study Requirement, as below:
Students have completed 1 or more CRICOS-registered course(s)
The study was in English
Students completed course(s) as a result of a total of at least 2 academic years (92 weeks) study
Students need to be

physically in Australia

for at least 16 calendar months to complete the study, while holding a visa allowing students to study in Australia
The travel restrictions during Covid19 had caused the requirement (4) above impossible to meet by international students. Although the Department of Home Affairs is still granting student visas for offshore students, they are not allowed, and not subject to travel exemption, to travel to Australia until the border is open. Universities and educational institutes have adapted to the situation by swtiching to online study to accommodate students who are restrained offshore.
Under the temporary amendment to this requirement, students who were studying offshore on an Australian visa authorising the applicant to study and not permitted to travel to Australia during the COVID-19 pandemic will be allowed an unlimited amount of offshore online study to count towards the Australian study requirement. This flexibility will remain in place as long as COVID-19 impacts remain.
Noticeably, the offshore online study is only counted if students are holding a valid Australian visa allowing students to study (such as student visas). It means that if students study online while they are not having any visas, that period of time will not be counted.
This amendment will remain in effect until the pandemic is controlled and travel ban is uplifted. Students, therefore, should arrange their arrival to Australia immediately when possible to meet this important requirement.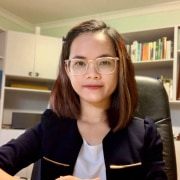 Phu Vu Minh
Education Consultant
If you would like to discuss your matter or have questions on the above please book a consultation here.