Letter of Invitation for US Visa Application
When applying for a B-2 Visitor Visa to the United States, you need to meet the relevant visa requirements including:
The US Citizenship and Immigration Service may request additional documentation to establish the intent of your visit to the United States. These documents may provide evidence of the purpose of your trip, your intent to depart the United States after your trip and/or your ability to pay all costs of the trip.
What is a Letter of Invitation?
A letter of invitation is an additional document that can be provided when submitting your B-2 Visitor Visa to travel to the United States for tourism purposes. A letter of invitation is a formal letter that a US permanent resident or US citizen has written to their foreign relative that invites them to visit their home in the US. The letter of invitation acts as evidence of the hosts ability to accommodate the guest and guarantees that the visitor will return home upon their visa expiration.
Is a Letter of Invitation a requirement of a B-2 Visitor Visa Application?
According to the US Department of State – Bureau of Consular Affairs, letters of invitation are not a factor in issuing or denying a visitor visa. Visa applicants are encouraged demonstrate their eligibility based on the applicant's residence and ties to their home country. However, a letter of invitation provides evidence of the intent and purpose of your trip to the US.
How does a Letter of Invitation support your B2 Visitor Visa Application?
A letter of invitation as evidence of your family ties may be sufficient to show the purpose of your trip to the United States and demonstrate your intent to return to your home country. It also proves the relationship between the visitor and the host. In addition, if you are unable to cover the costs of your trip, you can show evidence that your family in the United States will cover some or all the costs of your trip.
What should a Letter of Invitation include?
A Letter of Invitation should be addressed to the consulate officer or to the intended guest. It should include reference to the host's personal details including contact details, occupation, and status in the US, the guest's personal details, their relationship to the host, the purposes of the trip and trip details including accommodation and expenses.
Does the Letter of Invitation need to be accompanied by additional documents?
It would be good practice to provide documentation that demonstrates the host's status in the United States, their financial means and the guest's flight itinerary. The inclusion of these documents is not mandatory however it simplifies the process for the consulate officer.
Example of a US Letter of Invitation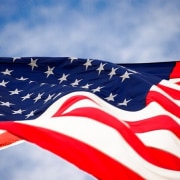 26 May 2022
United States Consulate – Melbourne
553 St Kilda Road,
Melbourne VIC 3004
Dear Consulate Officer,
Application for B2 Tourist Visa – Sam Smith – Passport No. US123487
My name is Andrea Smith, and I am a United States Citizen residing at 1 Toronto Way, New York USA.
I am requesting that you issue a B2 Tourist Visa to my brother Sam Smith who resides at 2/85 Swanston Street, Melbourne VIC 3000.
Sam Smith will be visiting me from 1 June 2022 to 25 June 2022. This will be a great time as we will both be enjoying time away from work. During his stay in the United States, he will stay with me at my home at the address stated above.
I will be responsible for his accommodation expenses while he visits the United States. On the 25 June 2022, he will return to Melbourne, Australia.
Sam Smith will be presenting this letter to you along with additional documentation as evidence of his close ties with his home country, Australia. We wish to assure you that he intends to return to Australia upon the expiration of his trip to the United States.
Please do not hesitate to contact me should you require further information.
We appreciate your consideration of this request.
Sincerely,
Andrea Smith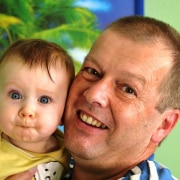 26 May 2022
Sam Smith
2/85 Swanston Street,
Melbourne VIC 3000
Dear Sam,
I invite you to visit us and spend your time in the United States from 1 June 2022 to 25 June 2022 at our home in New York. We have planned to visit Central Park, eat some New York pizza and show you some other great tourist spots! It will also be an opportunity to catch up and spend time together as a family.
I will be taking care of your accommodation expenses by offering our home as your main accommodation throughout your trip.
I am sending all the necessary documents to obtain the B2 Tourist Visa to the US Consulate in Melbourne, Australia.
Sincerely,
Andrea Smith