United States: Upcoming Immigration Changes in 2022
Due to the unprecedented nature of COVID-19, immigration throughout 2021 continued to experience disruption. Now that we are in 2022, here is a summary of the immigration changes that have taken place or are expected to take place this year.
Embassy Interviews and Backlogs on Visa Wait Times
The Department of State  announced that consular officers are now temporarily authorized, through December 31, 2022, to waive in-person interviews for certain individual petition-based nonimmigrant work visas and their qualifying derivatives in the following categories: Persons in Specialty Occupations (H-1B visas), Trainee or Special Education Visitors (H-3 visas), Intracompany Transferees (L visas), Individuals with Extraordinary Ability or Achievement (O visas), Athletes, Artists, and Entertainers (P visas), and Participants in International Cultural Exchange Programs (Q visas).
Additionally, the Secretary of State has extended consular officers' current ability to waive the in-person interview, through December 31, 2022, for the following other categories of nonimmigrant visas: Temporary Agricultural and Non-agricultural Workers (H-2 visas), Students (F and M visas), and Student Exchange Visitors (Academic J visas).  Lastly, the authorization to waive the in-person interview for applicants renewing a visa in the same visa class within 48 months of the prior visa's expiration has been extended indefinitely. This can include E-2 Treaty of Investment Visas that were previously approved and only need a renewal.
Embassies and consulates may still require an in-person interview on a case-by-case basis and dependent upon local conditions.[1]
Emergency Interviews – If you have a medical emergency or if you are applying for a F or M student Visa and have a valid I-20 start date which is beyond your interview date you may apply for an expedite with your local Embassy.
U.S. Embassy News Specific to Australia
The U.S. Consulate General Perth and Melbourne are providing visa services. However, the U.S. Consulate General Sydney has paused routine and emergency visa services.[2]
U.S. Embassy Staffing for Year 2022
The Department is planning to hire FY 2022. The majority of these generalists will be assigned to a consular position after initial training. Regarding the timetable for increasing staffing at consulates and training new officers and cross-training existing officers to help alleviate the backlog, CA is working with State's office of Global Talent Management to ramp up hiring in FY 2022, but many posts will not see these new officers until the second half of FY 2022 or FY 2023, particularly for officers assigned to positions requiring language training.
Responding to Emergency Appointments during the visa backlog
If an applicant has an unforeseen emergency travel need (such as travel for urgent medical care, to attend a funeral, or another urgent humanitarian concern), they may qualify for an expedited appointment, depending on availability, at an embassy or consulate. To request an emergency or expedited appointment for a nonimmigrant visa, applicants must first submit the online visa application form (DS-160), pay the application fee, and schedule the first available interview appointment, and then follow instructions to request an emergency appointment.
USCIS Expedite Requests for Healthcare Workers
If you are a Healthcare worker who has a pending Employment Authorization Document (EAD) renewal application (Form I-765, Application for Employment Authorization) and currently have a EAD expiring within the next 30 days or less OR has am EAD which has already expired, Call USCIS Contact Center at 800-375-5283 to request expedited processing of your EAD renewal application based on your circumstance as a healthcare worker.[3]
November 8, 2021 Vaccine and Testing Requirements for International Travel To the United States
Starting on November 8, 2021, per an October 25, 2021 Presidential Proclamation, non-immigrants intending to travel by air to the United States are required to be fully vaccinated against COVID-19 with limited exceptions.[4]
Starting January 22, 2022, the Department of Homeland Security will require that non-U.S. individuals entering the United States via land ports of entry or ferry terminals along our Northern and Southern borders be fully vaccinated against COVID-19 and be prepared to show related proof of vaccination.[5]
H-1B Work Visas allow graduate level skilled workers to work for employers in the United States in specific specialty occupations. Specialty Occupations are defined as "an occupation that requires (a) theoretical and practical application of a body of highly specialized knowledge and (b) attainment of a bachelor's or higher degree in the specific specialty (or its equivalent) as a minimum for entry into the occupation in the United States". The following are proposed changes to the H-1B Work Visa:
Revision of the definition of "employer-employee relationship".
Ensure flexibility for Start Up Entrepreneurs
Introduction of regulations to permit site visits where business information cannot be verified through available data
New flexibility for employment start dates in specific circumstances
Amendments to the H-1B registration process to prevent misuse
Clarification as to when an amended or new petition is required regarding material changes
A final rule raising wages for workers with H-1B visas and employment-based green cards had been scheduled to take effect on Nov. 14, 2022. The rule was issued in January 2021 as one of the last regulatory actions of the Trump administration. However, a federal court in June vacated the regulation, with DOL consent. The agency is now expected to put forth a new prevailing wage rule, taking into consideration the feedback it received in a request for public comments conducted this spring. Publication of the proposal is slated for November
On January 28, 2022 S. Citizenship and Immigration Services announced that the initial registration period for the fiscal year 2023 H-1B cap will open at noon Eastern on March 1 and run through noon Eastern on March 18, 2022. During this period, prospective petitioners and representatives will be able to complete and submit their registrations using our online H-1B registration system. If USCIS receive enough registrations by March 18, they will randomly select registrations and send selection notifications via users' myUSCIS online accounts. USCIS intend to notify account holders by March 31.
An H-1B cap-subject petition, including a petition for a beneficiary who is eligible for the advanced degree exemption, may only be filed by a petitioner whose registration for the beneficiary named in the H-1B petition was selected in the H-1B registration process.
There is no date set as to when these changes will be announced or implemented.
Additional H-2B Visas for the first half of 2022
The Department of Homeland Security announced on January 27, 2022, that there will be 20,000 additional temporary non-agricultural worker visas available. These additional visas are to fulfill the labor shortages experienced by US employers and seeking to employ more workers before March 31, 2022.
Of the 20,000 temporary visas available:
13,5000 are available to returning workers who received an H-2B Visa during one of the last three fiscal years
6,500 visas are exempt from the returning worker requirement and are reserved for nationals of Haiti, El Salvador, Guatemala, and Honduras
For employers to be eligible to hire skilled non-agricultural workers through the additional H-2B program, they must:
Provide certification from the Department of Labor demonstrating there is a labor shortage and they cannot fulfill the role with a US permanent resident or citizen and require a foreign worker
Demonstrate that employing a H-2B worker will not adversely affect the wages and working conditions of other similar US workers
New Opportunities in US for STEM Professionals
On January 21, 2022, the Department of Homeland Security announced an additional 22 new fields of study added to the STEM Optional Practical Training (OPT) program. This is said to facilitate and encourage the involvement of students studying in science, technology, engineering, and mathematics (STEM) sectors. It also intends to contribute to the growth of the US economy and encourage innovation.
What is the STEM OPT Program?
The STEM OPT program is applicable to students holding F-1 visas and allows them to stay in the US for up to 36 months to gain work experience in their field of study. By adding 22 new fields of study to the STEM OPT program is broadening the workforce for the US economy and allows a greater number of students to gain valuable work experience prior to returning to their home country.
What are the 22 new fields of study?
The 22 new fields of study are:
Bioenergy
General Forestry
Forest Resources Production and Management
Human-Centered Technology Design
Cloud Computing
Anthrozoology
Climate Science
Earth Systems Science
Economics and Computer Science
Environmental Geosciences
Geobiology
Geography and Environmental Studies
Mathematical Economics
Mathematics and Atmospheric/Oceanic Science
General Data Science
General Data Analytics
Business Analytics
Data Visualisation
Financial Analytics
Other Data Analytics
Industrial and Organisational Psychology
Social Sciences, Research Methodology and Quantitative Methods
Update to National Interest Waiver for STEM Graduates
The Department of Homeland Security has also announced a new guidance in the U.S. Citizenship and Immigration Services Policy Manual for STEM graduates on how they can utilize the national interest waiver.
The National Interest Waiver allows some individuals with an advanced degree or extraordinary ability to self-petition for employment-based immigrant visa classification without having to meet the other requirements such as the job offer requirement, testing the labor market and obtaining the relevant certification from the Department of Labor. The individual will be able to receive employment-based immigrant visa status if the U.S. Citizenship and Immigration Services determine that it is in the national interest that the requirements be waived for the occupation.
The policy updates will make it easier for noncitizens skilled in the STEM sector to gain access to permanent residency pathways in the US.
Update to O-1 Petitions for STEM Graduates
The Department of Homeland Security has updated policy guidance on O-1 petitions and allows individuals with extraordinary abilities in STEM sectors to be eligible for O-1A classification. O-1 non-immigrant status is available to individuals with extraordinary ability.
The policy update includes the following:
Scope for the individual petitioner to demonstrate why a particular criterion does not apply to their occupation and the ability to waiver its consideration by submitting appropriate evidence
Indicates that when examining whether the individual with extraordinary ability will be working in their area of expertise, the officer will consider whether the prospective work consists of skillsets, knowledge or expertise that is the same as the individual's occupation in which they have gained extraordinary recognition
Continued Flexibility for Responding to USCIS Agency Requests
The US Citizenship and Immigration Services continues to allow flexibility for response times of the following documents:
Requests for Evidence
Continuations to Request Evidence (N-14)
Notices of Intent to Deny
Notices of Intent to Revoke
Notices of Intent to Rescind
Notices of Intent to Terminate regional centers
Motions to Reopen an N-400 Pursuant to 8 CFR 335.5, Receipt of Derogatory Information After Grant
This response grace period is applicable to documents issued from March 1, 2020, to March 26, 2022. The response times are extended to a 60-day period from the initial due date set in the request for notice. After this time, the USCIS will take further action.
EB-5 Immigrant Investor Regional Center Program
From December 30, 2021, there was no new legislation enacted by Congress to continue the EB-5 Immigrant Investor Regional Center Program. Therefore, the U.S. Citizenship and Immigration Services is currently assessing the decision to hold or not act on petitions or applications relating to the program. The USCIS website will provide further guidance when they receive further information.
Countries eligible for H-2A and H-2B Visa Programs
The H-2A and H-2B Visa Programs enable U.S. employers to source foreign skilled workers to fill positions that experience labor shortages in the nonagricultural sector and the temporary agricultural sector. On November 9, 2021, the Department of Homeland Security announced the various countries who are eligible to participate in the H-2A and H-2B visa programs. From January 18, 2022, Moldova is no longer an eligible country to participate in the H-2A and H-2B visa programs because it does not meet the regulatory standards required. The following countries have been added to the eligibility for H-2A and H-2B visa programs:
Bosnia and Herzegovina
Republic of Cyprus
Dominican Republic
Haiti
Mauritius
Saint Lucia
Policy Update to Expedite Requests
The U.S. Citizenship and Immigration Services implemented new policy guidance on the determination of expedited requests on January 25, 2022. This new policy comes into effect immediately.
The policy updates include:
Guidance on the scope in which a non-profit can request cases to be expedited
"A non-profit organization seeking to expedite a beneficiary's benefit request must demonstrate an urgent need to expedite the case based on the beneficiary's specific role within the non-profit in furthering cultural or social interests (as opposed to the organization's role in furthering social or cultural interests)."
Addresses when cases may be expedited for U.S. Government interests
"U.S. government interests may include, but are not limited to, cases identified as urgent by other government agencies, including labor and employment agencies, and public safety or national security interests."
Identifies impediments that may impact expedite requests
"In addition, some circumstances may prolong or inhibit USCIS' ability to expedite certain benefit requests." For e.g. onsite inspections or where the benefit is ancillary to a primary application or petition
Immigrant Visa Fee Exemption
A new regulation in effect from January 19, 2022, allows certain immigrant visa holders to be exempt from paying fees. If you applied for an immigrant visa between December 8, 2017, and January 19, 2020, and were denied with the ground of ineligibility based on Presidential Proclamation 9645 and 9983 you are exempt from paying a new application fee or affidavit of support fee if you apply for another immigrant visa.
Presidential Proclamation 9645 and 9983 prohibited individuals from entering the United States if they were travelling from Burma, Eritrea, Iran, Kyrgyzstan, Libya, Nigeria, North Korea, Somalia, Sudan, Syria, Tanzania, Venezuela, and Yemen. President Biden ended the discriminatory travel restrictions under these proclamations on January 20, 2021.
Lifting of Travel Restrictions on Certain Countries
Presidential Proclamation 10315 suspended the entry of immigrants or non-immigrants travelling who were present in one of the following countries in the 14 days prior to entering the United States:
Botswana
Eswatini
Lesotho
Malawi
Mozambique
Namibia
South Africa
Zimbabwe
From January 1, 2022, President Biden rescinded the entry ban and has resumed the issue and granting of visas to individuals seeking to travel from the countries above. However, it should be noted that all testing and vaccination requirements are still applicable to all travellers to the United States.
References
[1] Expanded Interview Waivers for Certain Nonimmigrant Visa Applicants – United States Department of State
[2] Nonimmigrant Visas – U.S. Embassy & Consulates in Australia (usembassy.gov)
[3] See DHS Advisory Memorandum Healthcare/Public Health" section, pages 7-9)
[4] AILA-Meeting-Agenda-01-20-2022.pdf (state.gov)
[5] DHS to Require Non-U.S. Individual Travelers Entering the United States at Land Ports of Entry and Ferry Terminals to be Fully Vaccinated Against COVID-19 | Homeland Security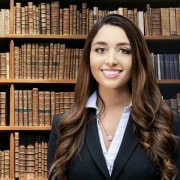 Tina Ghomashchian
Tina Ghomashchian is a U.S. immigration lawyer.
Tina manages her boutique law firm that is headquartered in New York with satellite offices in Los Angeles, D.C., Texas and Florida. Tina's primary focus areas are: employment and business immigration.
Tina is originally from the United Kingdom where she graduated from one of the U.K.'s top law schools – Dundee University Law school. Upon graduation Tina immigrated to the United States where she worked in the fields of civil litigation and immigration before starting her Law firm. Tina has a passion for humanitarian work and wants to incorporate her passion into her law firm through helping immigrants achieve legal status at affordable costs.
Tina has been featured in several media outlets internationally including: Iran TV network, Itv, top-attorneys. Tina is also a member of the American Immigration Lawyers Association and New York Bar Association
If you would like to discuss your US immigration matter or have questions on the above please book a consultation here.