Upcoming New Zealand Immigration Changes 2022
Transitioning to the new Accredited Employer Work Visa
The NZ Government has confirmed the Accredited Employer Work Visa (AEWV) will be introduced on 4 July 2022.
Businesses and regions are encouraged to train, upskill and hire New Zealand workers. Where genuine skill or labour shortages exist, accredited employers can hire skilled migrant workers using the AEWV.
Employers must be accredited to employ migrants on the new visa. Applications for accreditation will open on 9 May 2022.
Some WTR visas close to new applications on 31 October 2021
On 7 May 2021, the Government confirmed that the Talent (Accredited Employer) Work Visa and the Long Term Skill Shortage List Work Visa will close to new (first time) applications on 31 October 2021. These visas are being phased out in preparation for the AEWV.
Transition information is available about:
applications submitted by 31 October 2021
changing employers
if an employer's accreditation has expired since the visa application was submitted
applying for a subsequent WTR visa while awaiting the outcome of a Residence from Work application
applying for a subsequent WTR visa if currently unable to return to New Zealand.​
Employers can continue to employ onshore temporary migrant workers on an Essential Skills Work Visa, without employer accreditation, until the AEWV is introduced.
WTR visa holders may be eligible to apply for the 2021 Resident Visa.

People granted a Critical Purpose Visitor Visa as a critical health worker or an 'other critical worker' for a role longer than six months may also be eligible for the new one-off 2021 Resident Visa.
Key dates
| | |
| --- | --- |
| Talent (Accredited Employer) Work Visa closes to new applications | 31 October 2021 |
| Long Term Skill Shortage List Work Visa closes to new applications | 31 October 2021 |
| Applications close for the Silver Fern Practical Experience Visa  | 31 October 2021 |
| Applications open for AEWV employer accreditation  | 9 May 2022 |
| Applications open for AEWV job checks | 9 May 2022 |
| Applications close for the Essential Skills Work Visa  | 3 July 2022 |
| Applications open for Accredited Employer Work Visa | 4 July 2022 |
Other temporary work visas such as Recognised Seasonal Employer Limited Visa and Working Holiday scheme visas are not affected by the introduction of the AEWV.
Changes to temporary work visas
Immigration New Zealand are introducing a new 3-check visa application system and replacing six temporary work visas with one.
New visa application process
The new visa application process will be employer led. Before hiring a migrant on the new employer-assisted temporary work visa, employers will need to:
apply for accreditation (similar to the Australian Standard Business Sponsor-SBS required for the TSS 482 visa)
apply for a job check (similar to the Australian LMT process) to make sure the role they want to fill cannot be done by New Zealanders, and
request a migrant worker to apply for a visa.
A new temporary work visa
The new employer-assisted work visa replaces these 6 work visas:
Essential Skills Work Visa — approved in principle
Silver Fern Job Search Visa (closed 7 October 2019)
Silver Fern Practical Experience Visa.
A new system with 3 checks
The system will introduce 3 checks before an employer can hire a migrant worker. These checks are:
the employer check — employers need accreditation to pass this
the job check
the migrant worker check.
1. Employer check
The employer check will replace 3 current employer schemes:
approval in principle (AIP) before an employer hires workers on an Essential Skills Work Visa
Accreditation as a Talent Accredited Employer, and
Labour Hire employers accreditation for Essential Skills work visas.
To pass the employer check you need accreditation in the new system. Only accredited employers can hire a migrant worker on the employer-assisted work visa.
Standard and high-volume accreditation
These 2 main accreditation levels are:
standard accreditation — for employers who want to

hire 5 or fewer migrant workers

, and
high-volume accreditation — for employers who want to hire 6 or more migrant workers (similar to the accredited sponsorship status in Australia).
This only includes employees you want to hire on employer-assisted work visas.
Franchisees and Labour Hire companies will need to meet additional criteria to get accredited.
When you are approved you will receive accreditation for 12 months. At renewal, some employers will be granted accreditation for 24 months.
Criteria for standard accreditation
To gain standard accreditation you must not be on a non-compliant stand-down list — a list of employers who have broken employment law.
You must also comply with all relevant industry and regulatory standards.
Criteria for high-volume accreditation
High-volume employers must commit to improving pay and employment conditions, as well as training and upskilling New Zealanders.
Application process
We will retain information you previously supplied when applying for renewed accreditation.
You will need a New Zealand Business Number (NZBN) so we can link your business information with the new platform.
The system will guide you to ensure you provide all the information we need.
You will need to pay the fee for the employer check.
INZ will work with employers to transition to the new accreditation process. More details about the new accreditation criteria will be provided to employers in early 2021.
2. Job check
The job check will confirm the job pays our market rate, the terms and conditions comply with our employment laws, and you have done a labour market test if you need to.
A labour market test shows you have genuinely advertised the role to New Zealanders and there are no New Zealanders available to do the job in that region.
Jobs paying 200% of the median wage and those on skills shortage lists do not need a labour market test.
You can only hire a migrant worker if the job check is passed. Employers pay for a job check.
NOTE:
  Further policy work is being done on understanding the effects of
COVID-19
on the wider labour market in New Zealand's cities and regions. Requirements for a job check will consider the pay, skill level and location of the role. More information will be available in 2021.
Current labour market test requirements continue to apply for Essential Skills Visa applications.
Sector agreements
Some industries hire large numbers of migrant workers — sector agreements may be negotiated with them. Agreements will include a workforce plan and conditions that need to be met to recruit a temporary migrant worker for specific occupations in the sector. Introduction of sector agreements has been delayed due to the effects of the COVID-19 pandemic.
The migrant worker check is where the migrant work applies for a visa. It is the last in the new system. The migrant worker must show they meet INZ's character, identity and health requirements, and have the skills to do the job before being granted a visa.
Migrant workers or employers pay for this check.
Further information on fees will be announced in early 2021.
Temporary work visas not affected
The following temporary work visas will not be changed by the new visa system:
Recognised Seasonal Employer (RSE) Limited Visa
Working holiday schemes
Fishing Crew Work Visa
Religious Worker Work Visa
partnership work visas including

Partner of a Worker Work Visa

, Partner of a New Zealander Work Visa and Partner of a Student Work Visa
work visas granted for international or humanitarian reasons, such as domestic staff of diplomats, consular and official staff, and for refugee or protection status claimants.
Policies continued
People who hold visas based on work paid below the median wage will still have to leave New Zealand for a 1-year stand down period after they have been working for 3 years.
The new visa will still have conditions specifying an employer, job and location. To change any of these the visa holder will still have to get a variation of conditions or apply for a new visa.
Current work visas remain valid until their expiry date if all employment conditions are met.
Progress so far
The Talent (Accredited Employer) work visa salary threshold is now 150% of the median wage (NZD $79,560).
The threshold for determining the conditions of an Essential Skills Visa is now the median wage.
What migrant workers need to know about the transition
Migrants who have a current temporary work visa will not be affected by these changes as long as they are meeting their visa conditions and their visa remains valid. Work to Residence (WTR) visa holders who have applied for a Residence from Work (RFW) visa may apply for a subsequent WTR visa after 31 October 2021, if they meet the requirements under the relevant visa category.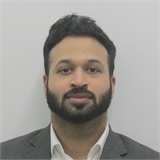 Mohamed Anas Sirajur Raheem
Barrister and Solicitor, New Zealand
Australian Lawyer
Mohamed is a New Zealand Immigration Lawyer with VisaEnvoy and an enrolled Barrister and Solicitor of the High Court of New Zealand. He is also admitted as a lawyer in the Supreme Court of Queensland.
He is a former New Zealand Immigration Officer (Visa Services) and Border Officer at Auckland International Airport. He has several years of experience working in various Government Departments in New Zealand and has also worked as a Licensed Immigration Adviser at a prominent New Zealand Immigration law firm.
His areas of expertise and interest are in the fields of General Skilled Migration, Temporary Work (Long and Short Stay), Business visas, Partner, Parent and Child Visa streams.
Mohamed was inspired to pursue a career in immigration by his own migration experiences. Over the years he has assisted individuals, families, large corporations, Professional sportspeople, and Entertainers (singers, speakers, and actors) to come to New Zealand. Book appointment