485 visa changes- Students and Skilled Migrants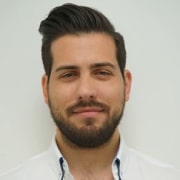 Registered Migration Agent
MARN 1796030
GradCertMigLaw (VU),
Juris Doctor -Master of Laws (current) and Bachelor of International Studies – Political Science, Spanish
Victor is a Registered Migration Agent with previous experience in an immigration law firm in Melbourne. Victor has extensive experience in Employer Sponsored visas (including 482, 186, 494). He has extensive knowledge of Immigration law and regulations, he advises businesses as well as individuals across a broad range of visa categories. He is professional, extremely organised, motivated, and dedicated to his clients' needs.
Victor is also experienced with other visas including Skilled, Partner and Distinguished Talent /Global Talent visas. It's the challenge – or the multifaceted approach required to navigate the Australian migration system that keeps him focused. Book a time with Victor here. Victor speaks Spanish as a second language – ¡hola!