VisaEnvoy 2019 Scholarship
At VisaEnvoy, we know our future depends on educated people. That's because those who strive for perfection in their studies often go on to achieve great things in their life. This scholarship is for students of all levels diploma and above, research and professional development courses in an Australian educational institution. Each year students will be invited to explore issues related to immigration.
Value
The winner will be awarded:
1. $4000; and
2. an additional $1000 donated to the institute/school/college/TAFE/university you are enrolled in.
2019 VisaEnvoy Inaugural Scholarship Topic
Do you think Australia should reduce its intake of migrants? What should be Australia's annual immigration target? (currently capped at 190,000)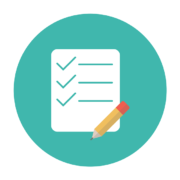 Selection Criteria
These are some of the questions and topics you could address in your video/submission:

Do you believe legal migration is "in excess of the capacities of our cities to absorb"? both culturally or in terms of infrastructure? immigration is in excess of the capacities of our cities to absorb?
Australia's cities were "overcrowded" including "gridlocked traffic in the mornings" and use of services like hospitals?
increase in population growth has come from is the more temporary migration (international students and people on extended holidays) in Australia?
cutting migration would improve "stagnant wages, unaffordable housing and clogged infrastructure"?
You can look at it from an economical, social or immigration law perspective.
encourage international students to move to regional centres, which could ease population growth in Sydney and Melbourne
split the capitals in two or three to deal with a growing population (e.g. having multiple CBDs)

Summary
Available to: Students, applicants may apply for selection in one round only each calendar year.
Level of study: Undergraduate/Postgraduate
Course/Subject: Open to all students enrolled in a course of secondary, tertiary or post-graduate practical education/training.
Awarded to: Students
Award value: as above
Application open: 1 July 2019
Application close: 30 March 2020
Who decides: The panel of judges (see below) will serve as the Judging Panel for scholarship applications.
Interview: You may be awarded the scholarship based solely on your completed application; however, we may require shortlisted applicants for an interview.
Winner will be announced on 1 April 2020.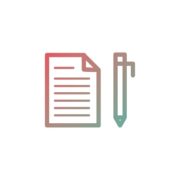 Who can apply
The VisaEnvoy scholarship is open to domestic and international students, current and future, of all nationalities, that wish to study full time in any discipline in Australia including:
Certificate 3 and 4, Diploma and Advanced Diploma Courses
Undergraduate
Postgraduate (Coursework or Research)
Graduate Certificate and Graduate Diploma courses
Students who have previously applied for the VisaEnvoy Scholarship and have not been selected are encouraged to apply in future application offerings.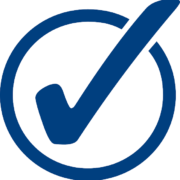 How to Apply
Fill out the below application form or email your application with the below documents to: [email protected]
your Curriculum Vitae (CV);
your submission or video
please include your name and "Scholarship 2019" in the subject line
You can use file sharing platforms to send us your submission (Google Drive, Dropbox, etc)
Submissions:
There is no set format, and you are happy with it being published on our website for engagement. Your submission could be an essay, info-graphic, video, documentary, series of interviews, or any other form that can be published online.
must be capable of being read/viewed/engaged with online
​must be original content and not published anywhere else
must not be offensive
VisaEnvoy retains exclusive rights to the content and final form of all submissions, which may be published at our discretion.
Panel of judges:
Kate Ogg, Senior Lecturer, ANU College of Law
Associate Professor Mary Anne Kenny, School of Law, Murdoch University
John Juriansz, Deputy Dean and lecturer, Western Sydney University
Gavin Fernando, News.com.au Journalist
Peyman Jamali, Executive Producer, Special Broadcasting Service (SBS) Australia
Professor Afshin Akhtar-Khavari, Professor of International Law and Governance, Director of Research, School of Law, Queensland University of Technology
Curtin University Scholarship 2019