New Zealand introduces 2022 Special Ukraine Visa
The New Zealand Government have announced the introduction of the 2022 Special Ukraine Visa to assist Ukrainian New Zealanders to bring eligible family members who remain in Ukraine to safety in New Zealand.
When do visa applications open?
The 2022 Special Ukraine Visa applications are open from 15 March 2022 for 12 months. There are no fees to apply for this visa.
How does the 2022 Special Ukraine Visa work?
This visa type operates through a sponsorship model, where Ukrainians who are seeking to come to New Zealand due to the current situation must have family members in New Zealand who are eligible to sponsor you.
The following criteria apply:

Who is an eligible sponsor?
To be eligible, the sponsor must:
Ordinarily a New Zealand Resident; and
New Zealand Citizen; and
Born in Ukraine, citizenship of Ukraine or permanent resident of Ukraine; and
Acceptable sponsor for a temporary visa.
Who is an eligible family member?
Eligible family members in New Zealand can sponsor their:
Parents
Grandparents
Siblings
Adult children
Dependent children and partners can be included in the above family member applications.
What is the application process?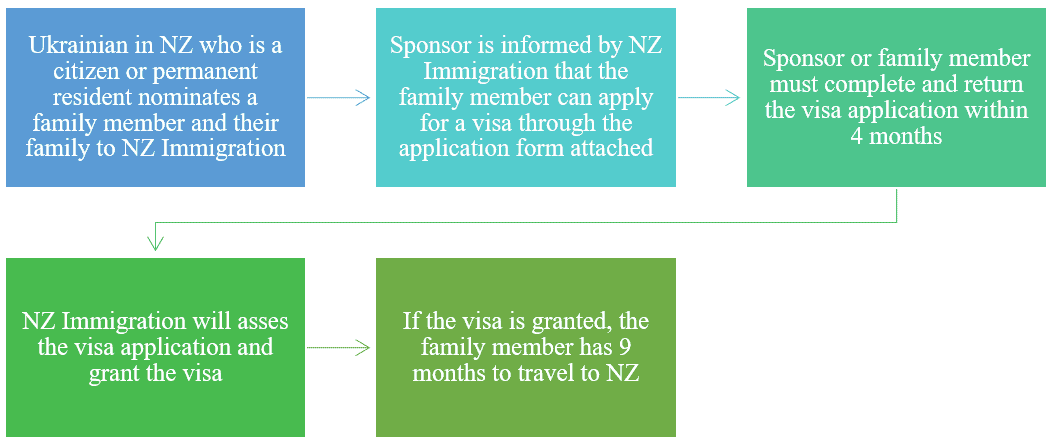 What rights do visa holders have with the 2022 Special Ukrainian Visa?
If the visa application is successful, visa holders are granted a 2-year visa with work rights for those over 18 and study rights for children. The sponsor family member remains responsible for the accommodation and living expenses once the visa holders arrive in New Zealand.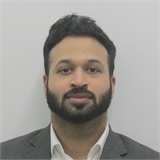 Mohamed Anas Sirajur Raheem
Barrister and Solicitor, New Zealand
Australian Lawyer
Mohamed is a New Zealand Immigration Lawyer with VisaEnvoy and an enrolled Barrister and Solicitor of the High Court of New Zealand. He is also admitted as a lawyer in the Supreme Court of Queensland.
He is a former New Zealand Immigration Officer (Visa Services) and Border Officer at Auckland International Airport. He has several years of experience working in various Government Departments in New Zealand and has also worked as a Licensed Immigration Adviser at a prominent New Zealand Immigration law firm.
His areas of expertise and interest are in the fields of General Skilled Migration, Temporary Work (Long and Short Stay), Business visas, Partner, Parent and Child Visa streams.
Mohamed was inspired to pursue a career in immigration by his own migration experiences. Over the years he has assisted individuals, families, large corporations, Professional sportspeople, and Entertainers (singers, speakers, and actors) to come to New Zealand. Book appointment