Genuine Temporary Entrant letter sample Australia
Your letter must include the following information:
Your circumstances in their home country;

Your potential circumstances in Australia;

The value of the course to your future;

Your immigration history;

If you are under 18, the intent of the parent, guardian, or spouse; and

Other relevant matters.
Remember that this is just a sample and should be considered as general information only. Please contact us for a detailed analysis and review of your case.
In November 2022, the Australian Government's Department of Home Affairs has changed the GTE statement word limit to 300 words (with a 2000-character limit).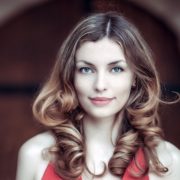 In 2015 Malaysia, I finished my diploma of accounting and tried to
look for some accounting related jobs. However, my knowledge
and experience is too limited to be accepted by many employers.
I could hardly find any suitable positions on the Market, so I
decided to go back to school again to get better.
I know, Australia education system is one of best in the world. I
want to study in Australia not only for its world-class education
services, but also to improve my English abilities. In other words,
I think, with similar level of tuition fees, I will learn much more
things here than in Malaysia. Moreover, the English requirements
in many Malaysia firms are getting higher and higher. I hope that
after 1 year studying in Australia, I have improved and qualified to
be accepted by the international firms I always wanted to work in
Malaysia.
Previous study –
academic transcripts which show qualification/s obtained, name of the education provider/s and duration of study, certificates of attainment.
Current employment –
current employer, company address, period of employment and details about the position held. Applicants should include the name and contact details of a person who can verify the terms of employment.
Ties to home country or country of residence –
this may include evidence of finances and family or social ties. The applicant needs to show they have significant incentives to return home (or to a third country) once study is complete.
Economic circumstances in home country or country of residence –
this can include documents showing employment or business activities for 12 months prior to application lodgement, an employment
offer after course completion, income tax return reports or bank statements.
Likely remuneration –
remuneration the applicant could expect to receive in their home or a third country, using the qualifications from the proposed course. Statements concerning expectations of significantly improved circumstances and remuneration should demonstrate how this will be achieved against the background of prevailing economic circumstances in the applicant's home country. Evidence from reputable publications / organisations (including web links) concerning labour market prospects (and remuneration) helps the decision maker establish the veracity of those statements – it adds weight to the applicant's reasons for studying in Australia and helps to demonstrate study is their primary purpose.
Course options –
alternative course options in home country and region (including course content, associated education providers; course duration, costs and evidence that links successful completion to relevant employment outcomes). Alternative course options in Australia (including course content, associated education providers; course duration, costs and how the chosen course of studies/education provider will add value to the applicant's future compared to other education providers/ courses).
Demonstrating a realistic knowledge of the students' intended course of study and associated education provider (by comparison to others) feeds into the assessment of the applicant's circumstances and whether the student visa is being used to maintain ongoing residence in Australia.
GTE Statement (your statement should cover the below)
My family
(Note: it is important to provide all details of your family to illustrate you have more close relatives in India then Australia.)
My hometown
Parents
Partner
Children
Siblings
My education
My personal circumstances
Home country
Why I love my country
Reasons why I choose to study in Australia
The University
The course
Benefits of the course to my future career & aspirations
New career opportunities
Better and higher remuneration
Intention to return home after completing course
Why I will return home

Circumstances in my home country

Reasons why I am unable to do a similar course in my home country
Duration of my intended course
Value of the course to my career
Family ties in my home country
Why is my family important to me
My employment history
My employment prospect after having gained Australian qualification and registrations
National Service
No national Service
Political situation in my home country
Comparing myself with others holding similar qualification and job in my country
My potential circumstances in Australia
My ties with Australia
Relatives and friends
My knowledge of Australia
My knowledge of city where I will be studying
My knowledge of the University where I will studying
 Value of my intended course to my future
How is this course consistence with my education
How is this course consistence with my employment/career
Relevance of this course to my past and future employment
How will this course assist or improve my future career path
Remuneration and career advancement I hope to get after completing this course
My immigration history
My visa applications
Visa grant
Visa refusal
My overseas travel
Purpose of travel
My previous travel to Australia
Departing the country that I visited or stayed
Financial capacity
I declare that I have access to adequate funds to cover my:
Living expenses of AUD $19,830 per annum
Tuition fees $ (minus $ pre-paid tuition)
Travel costs of $1,100
Who will provide support to study?