Protection Visa (subclass 866)
Features
This visa is for people who arrived in Australia on a valid visa and want to seek asylum. It lets you stay in Australia permanently, if you engage Australia's protection obligations and meet all other requirements for the grant of the visa.
​
Eligibility
You must:
Engage

Australia's protection obligations

Have arrived legally in Australia on a valid visa
Meet all other visa requirements including health, character, and security
Length of stay
This is a permanent visa. It lets you stay in Australia indefinitely.
You become an Australian permanent resident on the day the visa is granted.
For Australian citizenship purposes, your permanent residence starts on the day the visa is granted.
Processing times for this visa type vary.
We aim to finalise protection visa applications as quickly as possible. This is a very complex process and will take some time. You can assist us in finalising your application by responding to any requests from us within the specified timeframes.
Your application can take longer to process if:
You do not fill in your application in correctly
You do not include all the documents we need
We need more information from you
You do not respond to requests for information quickly
It takes us time to verify your information
Processing times vary – see our page on Visa Processing Times here
You and your family members must obey all Australian laws.
The Protection Visa (subclass 866) is a temporary visa that lets you:
Seek protection in Australia as long as your circumstances engage Australia's protection obligations
What are Australia's Protection Obligations?
Australia must not return people to their home country where there is a risk the person may suffer harm. This is the obligation that gives rise to an applicant engaging Australia's protection obligations. To determine whether you have engaged Australia's protection obligations, you will be assessed against a set of legal criteria as a "person seeking asylum". The meaning of "refugee" under the Migration Act 1958 is as follows:
A person in Australia who is:

Outside their country of nationality or former habitual residence (home country); and
Owing to a

'well-founded fear of persecution'

is unable or unwilling to return to their home country or seek protection of that country
A well-founded fear of persecution is met, if a person faces serious harm due to one or more of the following factors:
Race
Religion
Nationality
Membership of a particular social group
Political opinion
What this visa lets you do
This visa lets you:
Live, work and study in Australia permanently
Access government services including Medicare and Centrelink
Sponsor eligible family members for permanent residence through the offshore Humanitarian Program
Travel to and from Australia from 5 years – note: Travel Condition 8559 applies
If eligible, become an Australian citizen
Attend English language classes for free if eligible
Restrictions on this visa
What is Travel Condition 8559?
Travel condition 8559 is applicable to the Protection Visa – Subclass 889.
This condition imposes restrictions on your ability to travel to the country from which the Australian Government granted you protection. The visa holder and members of your family unit must not enter the country or countries from which you were granted protection unless it is approved in writing prior to travelling. This approval will only be granted if there are compassionate or compelling circumstances that justify your reasons for travel.
You and anyone included in your visa application must be inside Australia when the application is lodged.
Members of the same family unit may apply together on the same application. They must:
be in Australia at the time of application
be eligible to apply for this visa
Members of the same family unit are:
How to Apply for the Protection Visa – Subclass 866
The Protection Visa – Subclass 866 is a complex and difficult visa to obtain. VisaEnvoy can now assist you with this process if you are looking to seek protection in Australia.
Our Lawyers/Registered Migration Agents that specialise in Protection Visas – Subclass 866 are: Daniel Bellissimo and Victor Organero.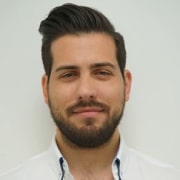 Victor Organero
GradCertMigLaw (VU),
Juris Doctor -Master of Laws (current) and Bachelor of International Studies – Political Science, Spanish
Victor is a Registered Migration Agent with previous experience in an immigration law firm in Melbourne. Victor has extensive experience in Employer Sponsored visas (including 482, 186, 494). He has extensive knowledge of Immigration law and regulations, he advises businesses as well as individuals across a broad range of visa categories. He is professional, extremely organised, motivated, and dedicated to his clients' needs.
Victor is also experienced with other visas including Skilled, Partner and Distinguished Talent /Global Talent visas. It's the challenge – or the multifaceted approach required to navigate the Australian migration system that keeps him focused. Book a time with Victor here. Victor speaks Spanish as a second language – ¡hola!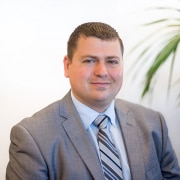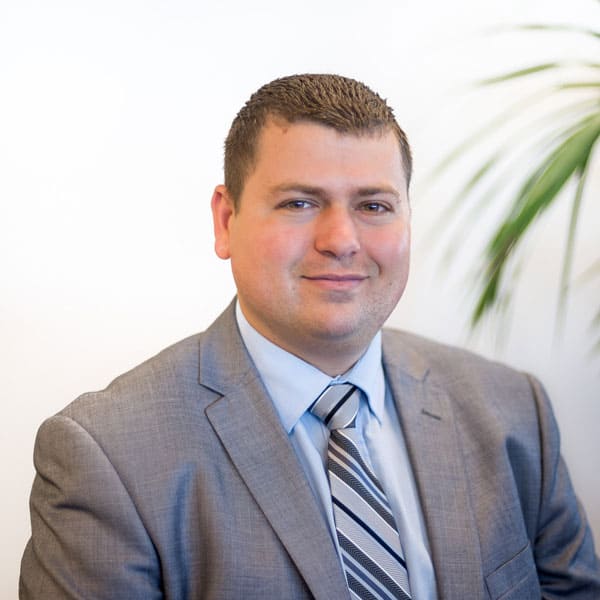 Daniel Bellissimo
Lawyer- Juris Doctor- Registered Migration Agent (1800044)
Daniel Bellissimo is an experienced migration agent who completed a Juris Doctor degree from the University of Windsor Ontario and a Bachelor of Arts (Honours) degree from Carleton University in Canada. Since migrating to Australia, Daniel completed bridging courses at Monash University, a Graduate Diploma of Legal Practice at the College of Law and was admitted as a practising lawyer in November 2016. Since then, Daniel has been gaining experience, predominantly focused on the area of Australian migration law, including with complex visa applications, visa refusals and cancellations. Daniel offers a unique and insightful understanding of immigration law as well as the opportunities and challenges of the migration system. With a philosophy of providing high- quality, reliable advice and always acting with honesty and integrity, Daniel enjoys working with clients to help them achieve a positive outcome. Daniel is based in Brisbane and you can book a video call with him here.