Visa Cap for Work and Holiday Visa (Subclass 462) | 2023-2024
Work and Holiday (Subclass 462) Visa Cap for 2023-2024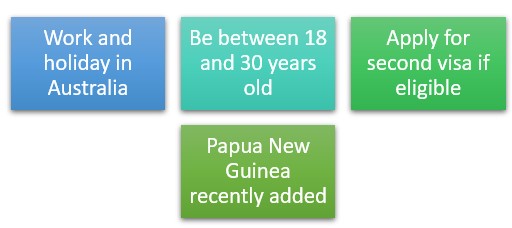 What is a Cap and how does it apply to you?
Each year the Department of Home Affairs (DHA) establishes a new limit or 'cap' as to how many applicants can apply for certain classes of visas. This period spans between 1 July and 30 June of each year (a program year).
If you are applying for a Working Holiday Visa for the first time, you will need to apply and be approved within that program year cap depending on your passport country.
Encouraging Fact: there is no cap on second or third Work and Holiday visas
In 2022/2023 there was a 30% increase to visa caps however, the caps have returned to their former numbers for 2023/2024 as shown in the table below:
OPEN – Applicati​​ons are open.  For Information on how to apply online see Work and Holiday (subclass 462) visa.
SUSPENDED – Ap​plications have been suspended as the cap is close to being filled or for operational reasons.​ You can keep checking this page to see if applications open again.
CLOSED – Applications are closed until the new program year commences on 1 July.​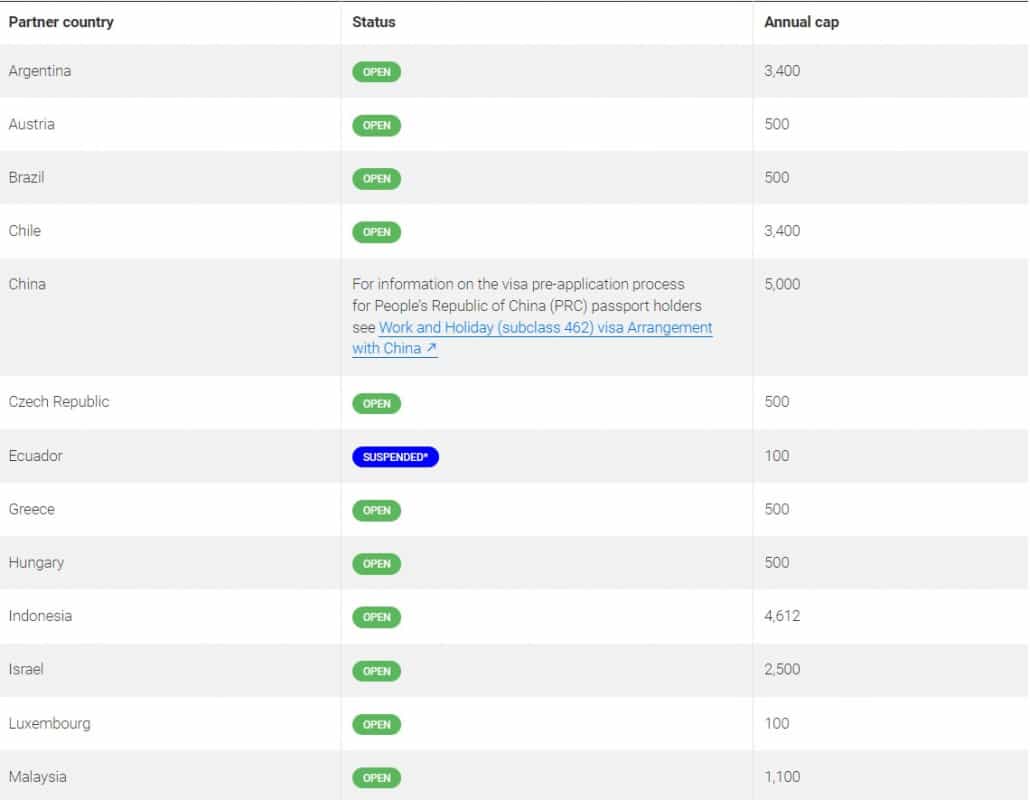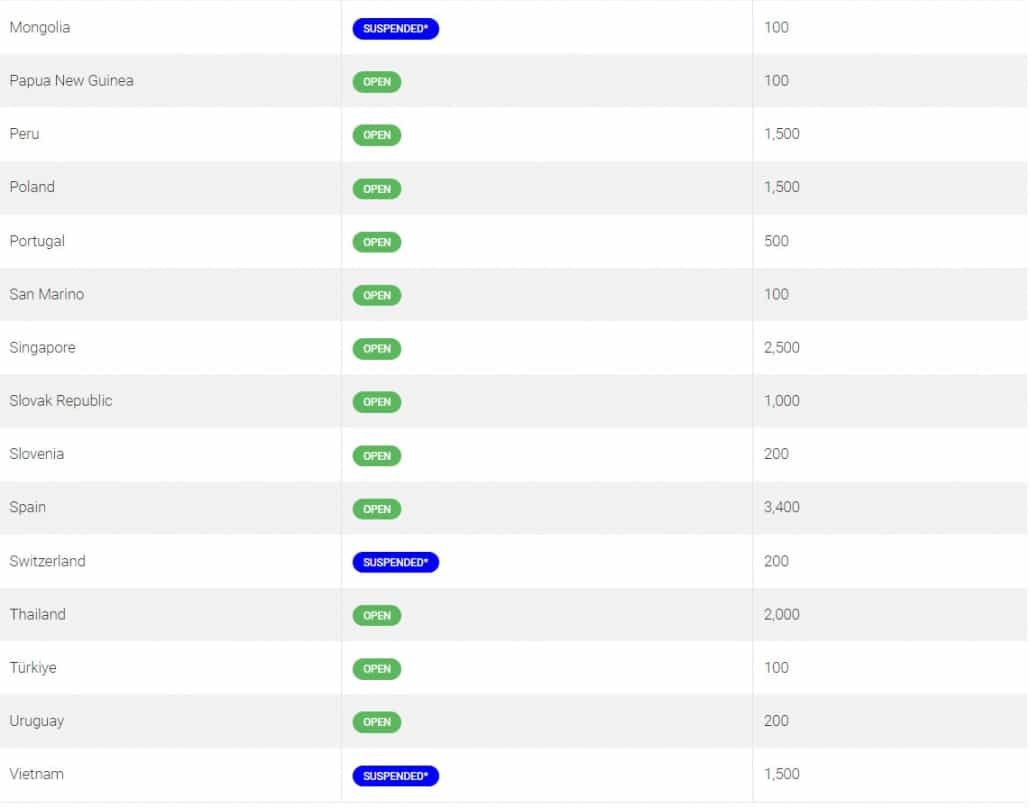 Status of Country Caps
As these numbers will change during each program year, it is important to talk to your agent about how this affects you. You can also review these numbers as they change on the Department of Home Affairs website Status of Country Caps.
Related: