Rất đông những đồng bào người Việt gặp phải khó khăn do rào cản ngôn ngữ và văn hoá khi tiến hành các thủ tục di trú.
Những rào cản này không chỉ khiến cho các thân chủ người Việt bối rối và bế tắc, mà nhiều khi còn đạt họ vào những tình huống khó xử, tình ngay lý gian.
Đội ngũ VisaEnvoy và cộng sự có sự am hiểu sâu sắc về văn hoá Việt Nam và có thể cung cấp dịch vụ cho quý vị bằng chính ngôn ngữ của quý vị.
——-
Many Vietnamese visa and migration applicants suffer from language and culture barriers when applying for an Australian visa.
These barriers not only make them feel confused and lost but also put them in complicated situations, such as being labeled as a suspicious applicant when they are indeed telling the truth.
VisaEnvoy staff and our associates have Vietnamese speaking immigration agents in Melbourne who possess a deep insight of Vietnamese culture who can provide you with personalised migration solutions.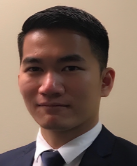 Trương Như Bảo
BA, Registered Migration Agent, MARN 1677990, MIA:13845
Every day there are dozens of appeals by people trying to overcome a visa refusal or cancellation at the Migration Review Division of the Administrative Appeals Tribunal. If you are being threatened with a refusal or cancellation you need our assistance to avoid having to go to appeal and even when refused or cancelled, Bao can save the visa. He has valuable experience in many government (Electorate Officer Parliament of Victoria) and private enterprise organisations. He is fluent in Vietnamese and English. BAO is located in our Springvale Office.