Rất đông những đồng bào người Việt gặp phải khó khăn do rào cản ngôn ngữ và văn hoá khi tiến hành các thủ tục di trú.
Những rào cản này không chỉ khiến cho các thân chủ người Việt bối rối và bế tắc, mà nhiều khi còn đạt họ vào những tình huống khó xử, tình ngay lý gian.
Đội ngũ VisaEnvoy và cộng sự có sự am hiểu sâu sắc về văn hoá Việt Nam và có thể cung cấp dịch vụ cho quý vị bằng chính ngôn ngữ của quý vị.
——-
Many Vietnamese visa and migration applicants suffer from language and culture barriers when applying for an Australian visa.
These barriers not only make them feel confused and lost but also put them in complicated situations, such as being labeled as a suspicious applicant when they are indeed telling the truth.
VisaEnvoy staff and our associates have Vietnamese speaking immigration agents in Melbourne who possess a deep insight of Vietnamese culture who can provide you with personalised migration solutions.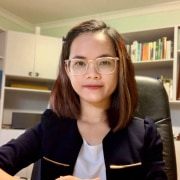 Phu Vu Minh
Bachelor of Law – Migration agent registration number: 2217888
Master of Human Resources Management – Curtin University, Perth
Phu is a Registered Migration Agent and Education Consultant (QEAC: O761) at VisaEnvoy. She was practising as a lawyer in Vietnam prior to migrating to Australia. She is currently assisting potential overseas students to obtain educational placements. Phu deals with Universities, TAFE and vocational colleges, and English Language schools as well as a range of private schools for primary and secondary students.
With her knowledge in human resource management and experience working in multinational companies, Phu helps international students to develop study plans in Australia to acquire knowledge and skills that meet their needs and objectives. Phu is also fluent in Vietnamese.
To speak with Phu about your study options please book a time here.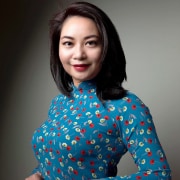 Minh Le
Graduate Diploma in Migration Law – Victoria University
Master of Business Administration (MBA) – La Trobe University
Minh is a Registered Migration Agent (MARN: 2217998) and a Qualified Education Agent Counsellor QEAC No: P117 and has been working in the migration and education consulting industry for over 4 years.
Minh helps international students to choose the most suitable study pathway and enroll them in a wide range of study courses at universities, colleges and schools across Australia. Minh also assists in different visa categories, including student, skilled, employer sponsored, family and business visas.
Prior to working in the education and migration industry, Minh has years of working experience in leading management consulting firms namely Deloitte and KPMG. Minh advised international businesses across industries on developing and implementing Talent and HR strategies to enhance their business' goals and values through its people. Minh is also fluent in Vietnamese. To speak with Minh about your study options please book a time here.