At VisaEnvoy, we know our future depends on educated people. That's because those who strive for perfection in their studies often go on to achieve great things in their life. This scholarship is for students of all levels diploma and above, research and professional development courses at an Australian educational institution.
Every year, we offer a $5000 scholarship to students in different disciplines. The scholarship is a merit-based and is offered to students who have outstanding academic records and show research promise.
Value
The winner will be awarded:
1. $4000; and
2. an additional $1000 donated to the institute/school/college/TAFE/university you are enrolled in.

Summary
Available to: Students enrolled in a tertiary institution in Australia
Level of study: Undergraduate/Postgraduate
Course/Subject: Open to Law related courses
Citizenship: Open to all students entitled to study in Australia
Award value: as above
Application open: 15 June 2023
Application close: 20 January 2024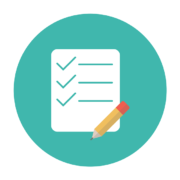 Selection Criteria
All applications for the scholarship must be submitted with the required documentation. In addition, selection will be based on factors including:

Academic record (particularly tertiary grades and ranking, and taking account of the ranking of the relevant institution at which studies were undertaken)
Relevant professional experience
Relevant scholarly publications
Academic references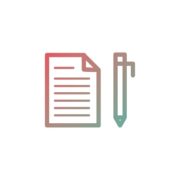 Who can apply
The VisaEnvoy scholarship is open to domestic and international students, current and future, of all nationalities, that wish to study full time in their discipline in Australia:
Certificate 3 and 4, Diploma and Advanced Diploma Courses
Undergraduate
Postgraduate (Coursework or Research)
Graduate Diploma Courses
Students who have previously applied for the VisaEnvoy Scholarship and have not been selected are encouraged to apply in future application offerings.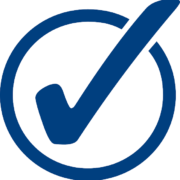 How to Apply
Fill out the below application form or email your application with the below documents to: [email protected]
your Curriculum Vitae (CV);
proof of enrollment or application at an Australian university or tertiary level training institute; and
You may be awarded the scholarship based solely on your completed application; however, we may require shortlisted applicants for an interview.
Successful applicants will be contacted within 4 weeks after closing date.
Applicants may apply for selection in one round only each calendar year. Applicants are encouraged to apply after they have all relevant material and information, including grades from recent studies.
Selection Criteria will consider:
academic excellence
admission or offer of place to commence studies
Panel of judges:
Kate Ogg, Senior Lecturer, ANU College of Law
Associate Professor Mary Anne Kenny, School of Law, Murdoch University
John Juriansz, Deputy Dean and lecturer, Western Sydney University
Gavin Fernando, News.com.au Journalist
Peyman Jamali, Executive Producer, Special Broadcasting Service (SBS) Australia
Professor Afshin Akhtar-Khavari, Professor of International Law and Governance, Director of Research, School of Law, Queensland University of Technology