Here at VisaEnvoy we have registered migration agents who can speak Arabic. Come visit us at our Melbourne office.
محامي عربي في ملبورن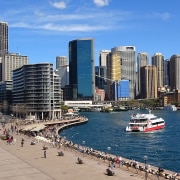 Arabic speaking Migration Agent
VisaEnvoy have Arabic speaking migration agents with strong communication and interpersonal skills. Our agents excel in assimilating complex information and ensuring great results for his clients and is fluent in English and Arabic.